Bob Kuehn, owner of Kuehn Auto Body and Used Car Sales, specializes in old car restoration. With the help of Jeremy and  Mike, Bob will restore your vintage vehicle to its original glory. These are just a few of the cars that Bob has restored, please browse through the photos and take a step back in time!!
1964 THUNDERBIRD
We have the privilege of restoring this beauty to her original condition! Complete tear down and repair so that they can get her back on the road and be a head-turner. Watch the progress as Bob and the guys get her back to showroom quality!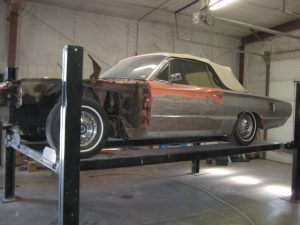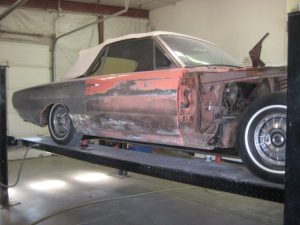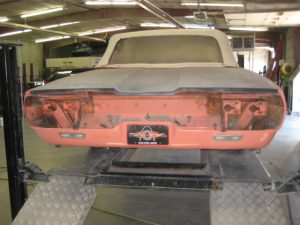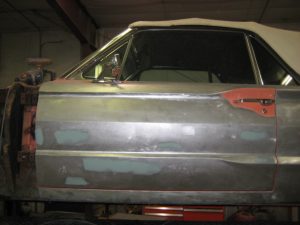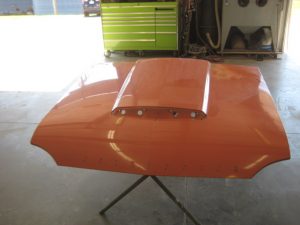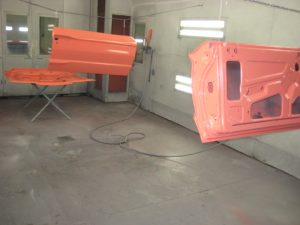 1954 FORD MERCURY CONVERTIBLE
This is Bob's latest project, complete restoration in progress. Check back often to watch the process and see how this diamond in the rough, becomes a beautiful jewel anyone would be proud to own!!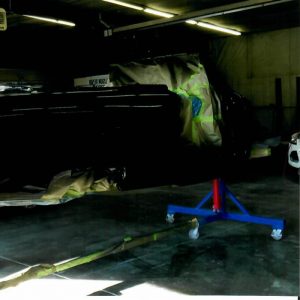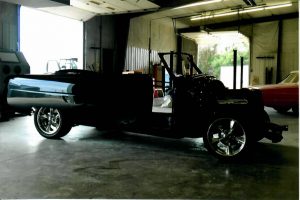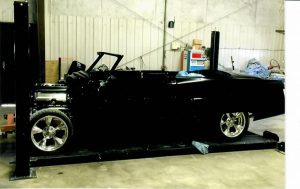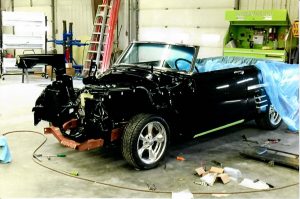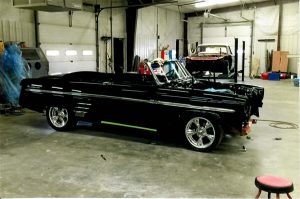 1956 Ford Sunliner
In 1956, Ford's Fairlane Sunliner was the best selling convertible in America. It was classically beautiful, affordable, and gave the owners access to outrageously fun colors for the exterior including Peacock Blue, Mandarin Orange, Golden Glow Yellow and Sunset Coral. The owner of this beautiful old classic has been perfectly restored to its 1956 Ford glory. It was finished in Raven Black and Sunset Coral with matching interior vinyl. Though these vehicles were not rare at the time of production, they have become hard to find making them a rare find in present day.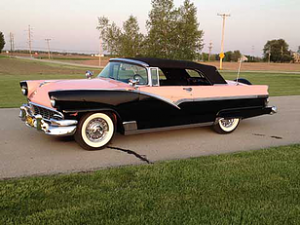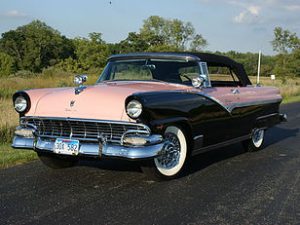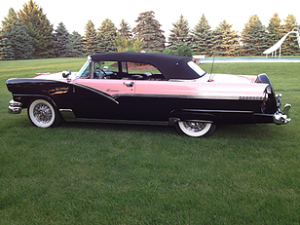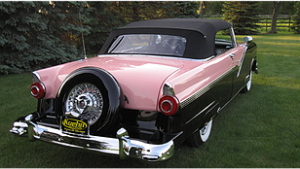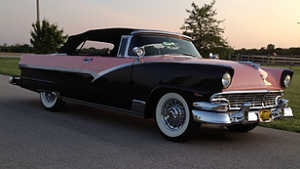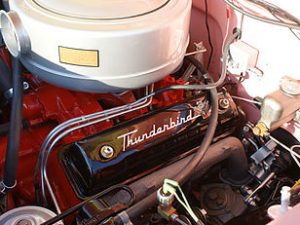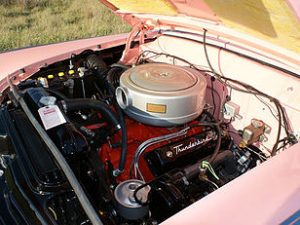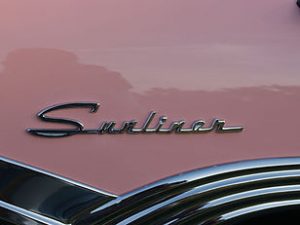 1956 Ford Crown Victoria Glass Top
Powered by a 292 Ford V8 motor and automatic transmission, this 1956 Ford Crown Victoria 64B Glass top is very rare because it is 1 of only 603 ever made. This total frame off restoration was completed by Bob and his guys. The owners put their precious purchase in Bob's meticulous hands and the result is a beautifully finished restoration of this incredibly rare vehicle.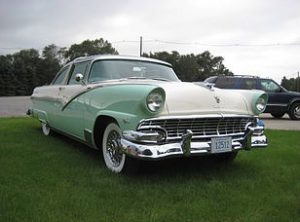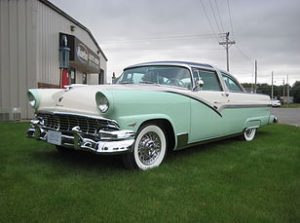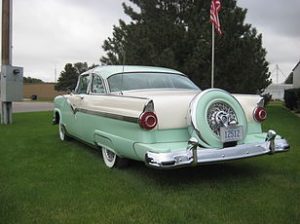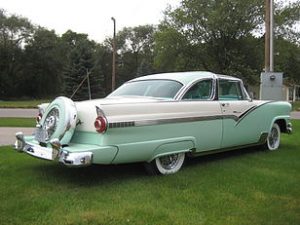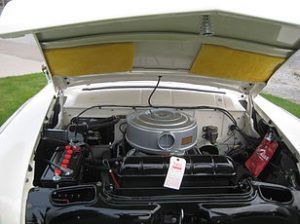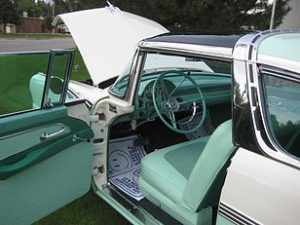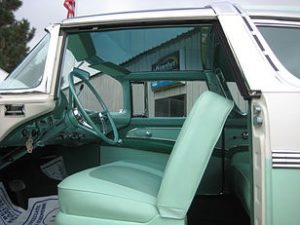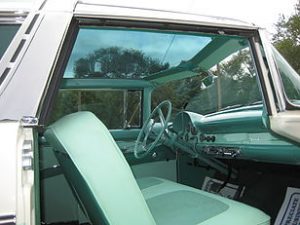 1958 Buick Series 700 Limited Convertible
This 1958 Buick Series 700 Limited Convertible is a restoration we are quite proud of at the shop. This car is 1 of only 839 made. The exterior is Sable black with a Cape Buffalo colored interior with beautiful chrome accents on the exterior. The expert eye to detail Bob has helped make certain that this car was restored to 1958 standards and made it one of the most eye catching cars in the owners huge classic car collection.